[TC01]Desktop USB Socket Extension Charging Terminal for mobile phone and laptops Copy
Key Specifications/ Special Features:
TC01 – AC Adapter needs to be purchased separately
TC01 is only an extension charging terminal and a simple USB-A + USB-C cable connection extension in the housing. The terminal's power is supplied by the AC adapter and the output is the same with the AC adapters.So as long as your adapter can automatically identify the protocol of devices, the terminal does too.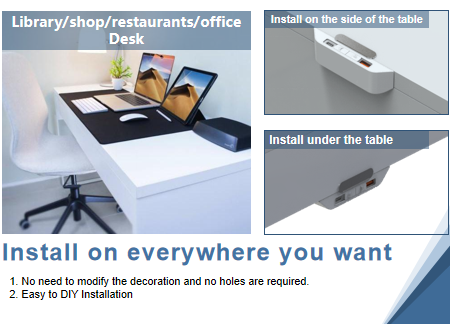 One TC-01 can sovle the charging issue for user
Fast charging: USB-A + Type-C Quick output USB-A is reversible USB-A & Type-C both have Quick charging LED indicator
Safe: There is a sliding cover of dustproof and anti-splash for protection
Easily Install:

1. The Charger of TC01 is separated: it can carry out and fast charging Laptops/mobile phone/3C devices
2. Easy to Upgrade: there are 25W/65W/105W power to choose for upgrade

Easily Install:

1. DIY install on everywhere you want.
2. No need to destroy the desk 3. Fitting different ocassions to meet the different demands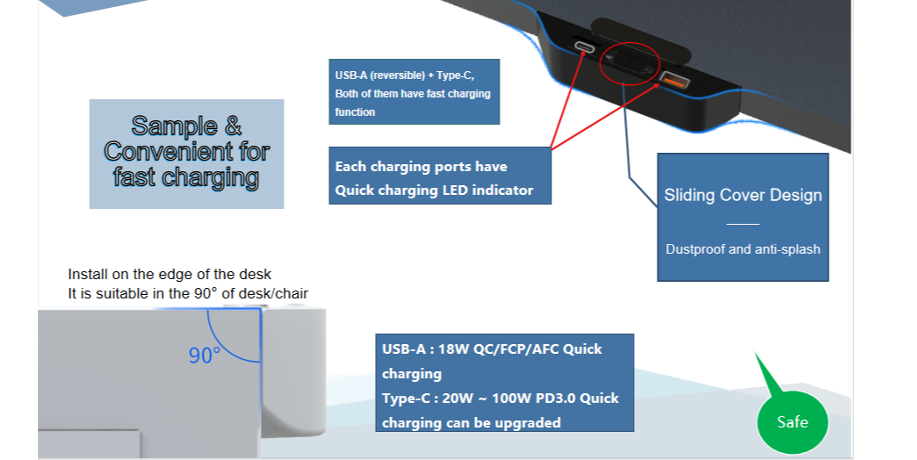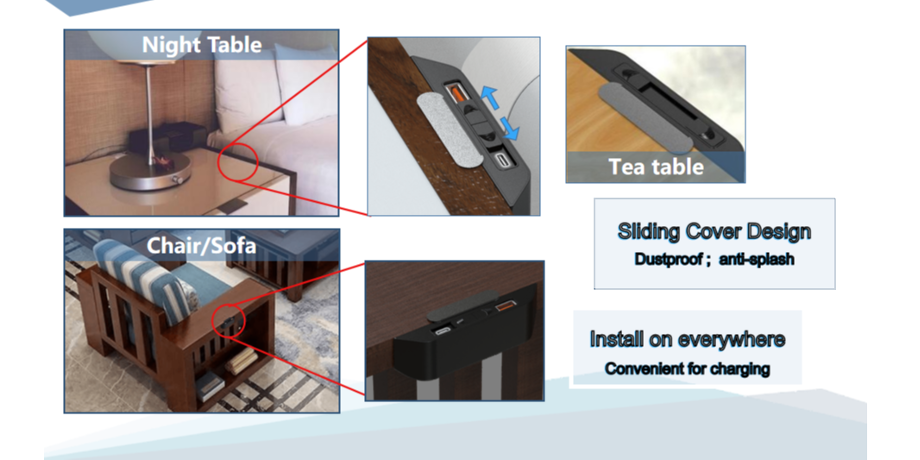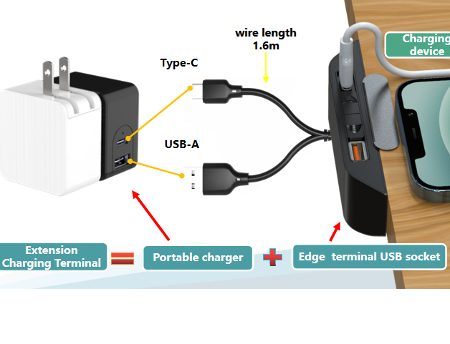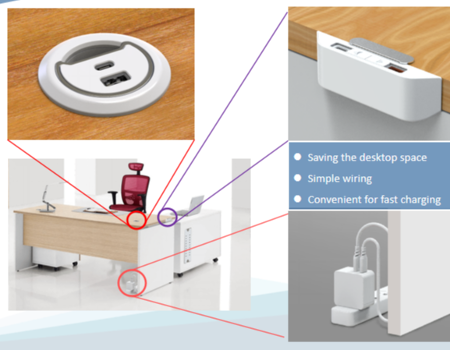 Portable charger & USB socket extension charging terminal can be separated. Charger can be brought to everywhere when you go out.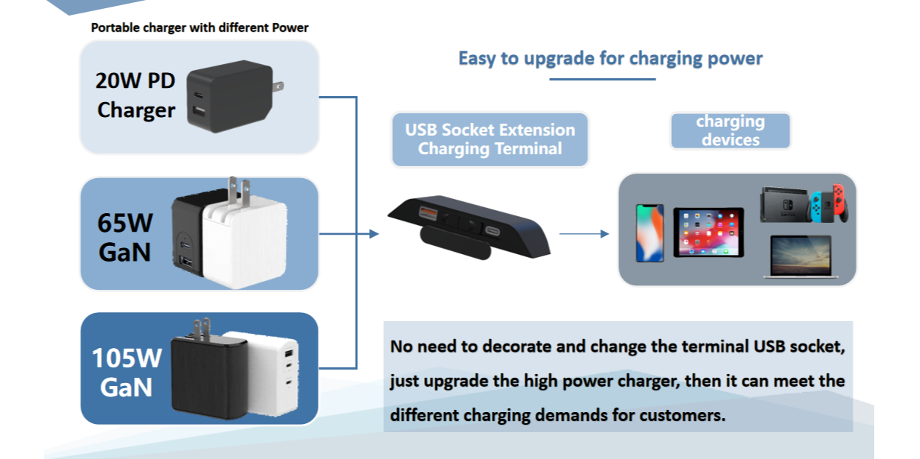 No need to decorate and change the terminal USB socket, just upgrade the high power charger, then it can meet the different charging demands for customers.